Pizza Hut's PoS systems suffer year-long malware blast
|
Fast food franchise Pizza Hut has revealed its chain of stores fell victim to a year-long malware campaign in 2013 which hit point of sales systems and caused order transmissions to fail.
Details of the malware infestation have been made public in a case study by Pizza Hut's security partner Webroot.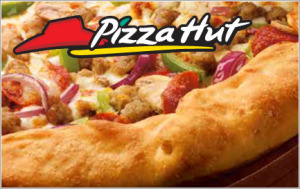 In the case study, Pizza Hut said 20 percent of its 300 Australian stores suffered varying amounts of downtime as a result of 'steadily increasing' malware infections over the12-month period in 2013.
For the 60 Pizza Hut stores affected, trade was halted for up to two hours per incident. In some cases, the infected machines had to be re-imaged, whick took the store offline for an entire day.
Source:http://www.itnews.com.au/News/397687,pizza-huts-pos-systems-suffer-year-long-malware-blast.aspx