Mozilla attacks 'lack of transparency' for iPhone and Android smartphones
|
Mozilla is celebrating the Firefox browser's 10th birthday, but it's going on the offensive in the mobile market rather than resting on its laurels.
Chief technology officer Andreas Gal claims that the company's Firefox OS mobile operating system will bring much-needed change to the smartphone market by highlighting the transparency – or lack of it – from the software of industry leaders Google and Apple.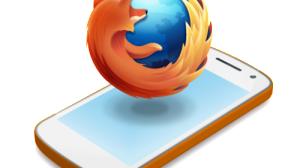 While both companies are facing more pressure to open up on their relationship with governments following the Edward Snowden leaks about NSA surveillance, Gal suggests that both Android and iOS continue to share a common trait: their reliance on proprietary software with "almost a complete lack of transparency".
Source:http://www.theguardian.com/technology/2014/nov/10/mozilla-transparency-iphone-android-smartphones
(Visited 27 times, 1 visits today)