Swedish hacker finds 'serious' vulnerability in OS X Yosemite
|
A white-hat hacker from Sweden says he's found a serious security hole in Apple's Yosemite OS X that could allow an attacker to take control of your computer.
Emil Kvarnhammar, a hacker at Swedish security firm Truesec, calls the vulnerability 'Äúrootpipe'ÄĚ and has explained how he found it and how you can protect against it.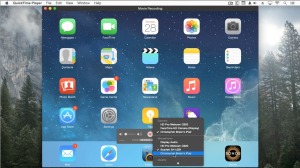 It's a so-called privilege escalation vulnerability, which means that even without a password an attacker could gain the highest level of access on a machine, known as root access.
Source:http://www.itnews.com/security/85474/swedish-hacker-finds-serious-vulnerability-os-x-yosemite#sthash.X6o3CjfO.dpuf