18 Pakistani Govt websites hacked
|
Eighteen major Pakistan government websites have been hacked by Pak Mad hunters while following the attack all websites have been taken offline.
Media reports said hackers have sent the message on website which states. "All the corrupt and traitor ministers pawned. Message delivered to Pakistan government".
List of targets includes the Establishment Division (ead.gov.pk), Ministry of Overseas Pakistanis and Human Resource Development (ophrd.gov.pk), the Cabinet Secretariat (cabinet.gov.pk), the Ministry of Petroleum and Natural Resources (mpnr.gov.pk), the Ministry of Kashmir Affairs and Gilgit Baltistan (kana.gov.pk), and the Ministry Of Climate Change Division (mocc.gov.pk).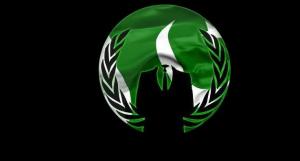 Other hacked sites are the ones of the Ministry of Defense (mod.gov.pk), Ministry of Defence Production (modp.gov.pk), Federal Ombudsman – Wafaqi Mohtasib (mohtasib.gov.pk), the Workers  Welfare Fund (wwf.gov.pk), the Ministry of Water and Power (mowp.gov.pk), the Ministry of Ports and Shipping (mops.gov.pk).
Source:http://dunyanews.tv/index.php/en/Pakistan/196982-18-Pakistani-Govt-websites-hacked-