Masque Attack Alert: iOS App Data in Peril
|
Security experts are warning of a major security threat which could allow malicious copycat apps to take the place of their legitimate namesakes on iOS 7 and 8 devices, and in so-doing steal sensitive user data.
The so-called 'Masque Attack' affects jailbroken and non-jailbroken devices and was taken advantage of in limited form by the WireLurker malware disclosed last week.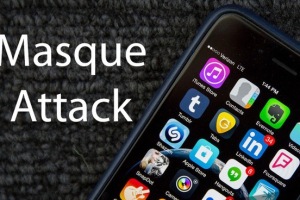 However, it's more dangerous than that because it doesn't need a USB connection to infect iOS devices – it can also work over the internet, replacing authentic apps and stealing data, according to FireEye.
Source:http://www.infosecurity-magazine.com/news/masque-attack-alert-ios-app-data/
(Visited 15 times, 1 visits today)